April 8, 2014 – (ongoing)
Trigger Warnings: Death
, blood, self-harm, abuse and suicide.
Forgotten Roots also contains suggestive themes (nudity, alcohol, and drug use). This comic is not recommended for younger audiences and is best enjoyed by readers ages 17+.
The Story
Welcome to Tellurius.
The country is divided after the fall of the Gods more than sixty years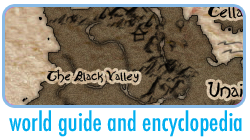 ago. The people have lost faith that there were even Gods to begin with.
A recently widowed woman hires four men and gives them one objective: take over the country and repair the damage that has been done. Each of the men are gifted with abilities that should make the task easy. However, with their gifts come a slew of bad traits that keep them from effectively taking the country.
This comic follows the story of the four men and the people surrounding them.
I'm Vexingly Yours, otherwise known as Vexypuff (or even just Vexy!). I have a Bachelor of Fine Arts in Sequential Art from Savannah College of Art and Design. I absolutely love comics and love making them. This is my second run working on a webcomic – we shall not mention the first – and is a story I've been nursing for more than five years. Initially a novel, I felt cramped and snapped. Forgotten Roots is ready to see the world as a comic.
A few characters in Forgotten Roots (namely Zephiro, Verden, Cadan, Sirocco, Nados, Alizarin, and Casimir) were initially designed by fydbac and were later incorporated into the story. Please take the time to show her some love – she's an amazing artist and worth supporting.
Thank you for joining me on this journey, and hopefully this lonely blue world won't be so lonely anymore.
 _______________
Have any questions? Want to submit fan art? Please email VexinglyYours@gmail.com.
Alternately, feel free to tag it with #Forgotten Roots on Tumblr.
(Make sure the tags are in the first five tags or I won't see it!)